---
RSGB Regional Winner (Region 3 Large Clubs) Club of the Year 2015, 2016 and 2017
RS

GB National Club of the Year Finalist – 3rd place in 2017
---
---
---
Yaesu FTM-200D Unboxing
Posted: 13th May 2022
---
Posted: 11th May 2022
---
Sunday @ Walthew House
Evan M0TJU with Colin 2E0HVH taking control of the new IC7610 today at Walthew House.
Pleased to hear both on the air using club call G3LX and especially taking part in our 10 Metre Net on 28.575MHz hosted by Slawek M0SQJ using club callsign G8SRS ably assisted by Simon M0TYY. Also joining the net were Bob G4GDG, Nigel G0RXA and Al M1FHM.
Posted: 8th May 2022
---
Posted: 5th May 2022
---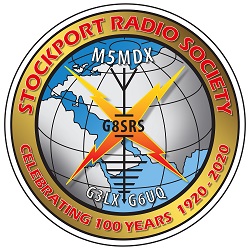 Radio Night at Walthew House
Tonight (3 May), we will be hosting a Radio and Practical Evening at Walthew House, with the focus being participation in this month's RSGB 144MHz Activity Contest (lasting between 8:00 and 9:30pm).
For those interested in the 'other' type of VHF voice operating – SSB rather than FM, and horizontal instead of vertical polarisation – this is the time to try it.
With our rotatable Yagi beam antenna, we should be able to contact a number of stations around the country.
Also, members wanting to give contesting a try, such VHF 'activity nights' provide a great introduction to this part of the hobby; they involve giving genuine signal reports, and contacts often result in conversation, not just a 'Five-Nine' response each time.
Morse practice will be between 7pm and 7:30.
Posted: 3rd May 2022
---
The competition is running from the 1st May till end of July 2022.
Please see the diary to the right of this page for dates and details of meetings.
Posted: 27th April 2022
---
NARSA Rally 2022 "A grand day out at the seaside".
Thank you to the following members who assisted with the SRS stand at NARSA 2022.
Neil M6NAE
Bill M0WBS
Simon M0TYY
Evan M0TJU
Nigel M0VNL
I hope you all enjoyed the day as much as I did, seeing and chatting to traders who would have been at our own rally, only for Covid.
Also all the those who stopped by for a chat, showing great interest as to what SRS has to offer to its members. The RSGB President Stewart Bryant G3YSX and RSGB Board Director Len Paget GM0ONX also stopped by our stand and engaged in conversation with myself when I put a few questionsThank you to those club members to stopped by to say hello.
A great stand set up and loads of positive comments from those who stopped by.
73 de Tony M0SAV
SRS Chair.
Some more photos from the event can be found on the NARSA 2022 website by following this link.
Posted: 24th April 2022
---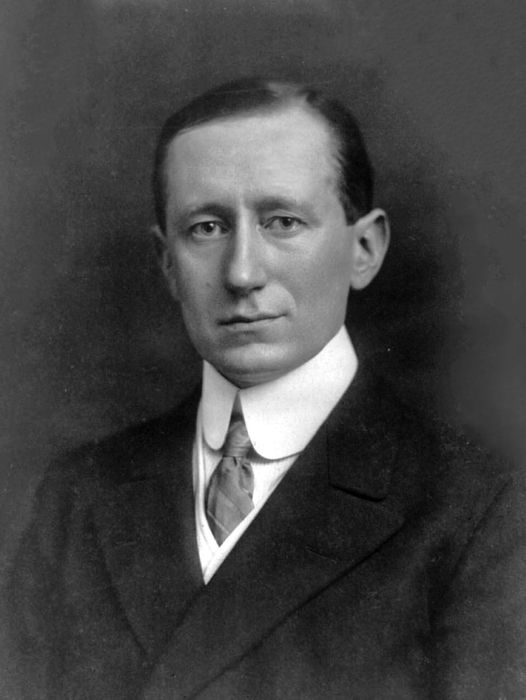 International Marconi Day – Lizard Point Special Event GB4LD
News from Peter G8BCG
Reminder for SRS satellite ops: Activity from IN79 23/4/22: G8BCG as GB4LD will be on QO-100 from Lizard Wireless Station @lizardwirelessstation for International Marconi Day. Hope to have 2 stations running – FT8/ FT4 and SSB / CW simultaneous if enough interest. This is a public event so please be kind to the operators😉🛰73
QO-100 station copied and worked by Carsten G0SYP, please follow link for a recording of Peter in action as GB4LD.
Posted: 23rd April 2022
---
QUAlite Issue number 40 – April 2022
The latest edition of our newsletter is now available by clicking on the image on the left.
Copies of previous editions, as well as the latest can be found by following this link.
Posted: 20th April 2022
---
Walthew House station upgrades
Today, Saturday 16th April saw work begin to upgrade the station at Walthew House with the installation of the new Icom IC7610 recently purchased from Lamco in Barnsley and one of the new Lenovo laptop computers.
The installation required some alterations to the station setup which were completed in double quick time.
With the radio now installed, the process of "getting to know it" will begin but it will bring a new dimension to our future radio sessions.
For some more photos of today's session made available by Neil M6NAE, please follow this link.
Posted: 16th April 2022
---
Major investment at SRS
The Easter bunny has arrived early this year as we have made the decision to invest in our facilities at Walthew House.
A new signing in book, or may be a new projector. No actually it's a new transceiver and this time it's a "brand spanking" new Icom IC-7610 which Tony M0SAV and Neil M6NAE collected from Lamco in Barnsley today.
The photo below shows a very happy Tony collecting the rig, whilst Simon took Neil took a short tour of the store and the equipment available. Please take a look at Neil's short video, available on our YouTube channel.
Thank you to Dave and Simon at Lamco for you welcome and helping SRS to invest in the future.
But, that's not it as also joining the Icom will be two new Lenovo laptop computers which will help to update our connectivity at Walthew House. It is hoped the new items will be installed shortly and be available for our Sunday session this weekend and meetings later in April.
Posted: 6th April 2022
---
An invitation to new M7 Licence holders
Passing the Foundation Exam is your first step to discovering a great diverse hobby.
The following is primarily aimed at new M7 licence, but if you are licensed or thinking of obtaining your Amateur Radio Licence then these open days are for you..
If you would like to visit Stockport Radio Society, at Walthew House, on a Sunday when members will be available to take you through the basics of setting up you station in a safe manner, how to tune an antenna for low SWR. Hands on operating in all modes. Digital operation, internet radio and more.
This is a free service being offered by Stockport Radio Society.
(Just a voluntary donation would be greatly appreciated)
Come along and see what your new hobby has to offer, experience on air nets, and DX communication.Please email info@g8srs.co.uk to log your interest at attending a Sunday Open day.
The sessions will take place on the 2nd Sunday of each month, please see our calendar for confirmation of the date.
Posted: 31st March 2022
---
CQ WPX SSB 2002 from Common Barn Farm
Great weekend up at the farm for the contest group competing in the SSB leg of this year's CQ WPX event.
A fun time was had by all setting up, operating and tearing down with the weather being unusually sunny and warm.
Contest Manager: Tom M0DCG
Operators : Dave G0LZL, Pawel M0DSL, Kieron M5KJM, Peter M1PTR and Carsten G0SYP.
Support Crew: Bernard G3SHF, Roy G6RSU and Nigel G0RXA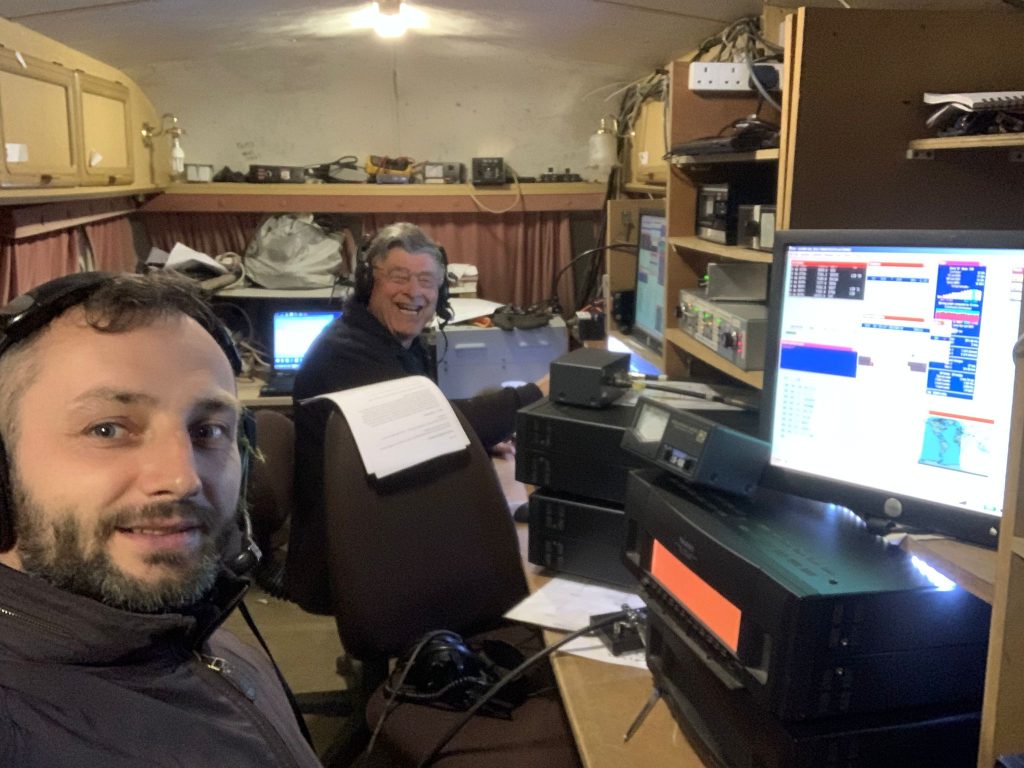 Posted: 29th March 2022
---
QUAlite Issue 39 – March 2022
Click on the image left to take you to the latest edition of our newsletter.
Copies of previous editions can be found here.
Posted: 19th March 2022
---
Soldering Exercise "Burnt Fingers" Evening – Tuesday 22nd February
Tuesday saw members gather at Walthew House for a practical evening.
Helped by Tom M0DCG, Roy G6RSU and Tony M0SAV, three members, Andrew, Daz and Neal had an enjoyable time and managed to complete on the evening small kits provided for the exercise.
Please see Neal's video of the evening which is available on YouTube.
---
Monday 21st February: First Club net via Zello.
Tonight is the club's first Zello Net At 7.30pm.If you would like to join us. Please email n.rydings at yahoo.com for your password.
Speak with you all later this evening.
Posted 21st February 2022
---
QUAlite issue 38 – February 2022
Click on the image left to take you to the latest edition of our newsletter.
Copies of previous editions can be found here.
Posted 16th February 2022
---
2022 RSGB AFS Results
The results have been announced for the recent round of RSGB AFS contests on 40 and 80 Metres. Entering the "local clubs" section of each contest, our teams secured the following places.
8th January 2022 – CW – Stockport Radio Society A Team – 11th place out of 65 (M0UNN, G3SHF, G0LZL, M0DCG).
8th January 2022 – CW – Stockport Radio Society B Team – 44th place out of 65 (M0TJU, M5KJM).
22nd January 2022 – SSB – Stockport Radio Society – 16th place out of 65 (G3SHF, M1PTR, M0DCG, G0RXA).
Thank you to all who took part on our behalf.
Posted 31st January 2022
---
Presentation – Solar Cycle 25: What it has in store for us? – Tuesday 25th January
On Tuesday 25th January there will be a simultaneous presentation by Evan M0TJU " Solar Cycle 25: What it has in store for us?"
This will be a live presentation from Walthew and also via WebEx for those who cannot attend. For details of the WebEx log in please email info@g8srs.co.uk.
I hope that you will do your best to support this presentation.
Posted 21st January 2022
---
RSGB 80/40M AFS SSB Contest – Saturday 20th January 2022
Just to remind you that the AFS SSB contest runs this coming Saturday 22nd January 2022 from 1300 to 1700 UTC on 80 and 40m.
The rules and log upload robot can be found at https://www.rsgbcc.org/hf/rules/2022/rafs.shtml Please use Stockport RS as the club name when submitting logs.
For members wishing to enter the Local Category, note the 'Virtual Meeting Place' details :- Stockport Radio Society 137707 G8SRS our VMP is M31 4PT
For information, I have a Slideshow PDF aimed at helping those not familiar with the contest logging program N1MM logger+ is available. The Slideshow PDF was used last year in our Contesting presentation and has been tailored for AFS use. Please email info@g8srs.co.uk for a copy.
Good luck to everyone entering the AFS contests. I look forward to working you on Saturday.
73 de Pete, M1PTR
Posted 18th January 2022
---
SRS 2 Metre Net – Tuesday 11th January 2022
Tuesday 11th January 2022 at 19.30 hrs Local time I will be chairing the following net.
Frequency 145.550Mhz FM + or – using the club call G6UQ.
All members are very welcome to call in and have a chat.The Topic will be "What do SRS need to upgrade Radio wise?"It is your club, have your say."
Best 73 to all de Tony M0SAV
Posted 8th January 2022
---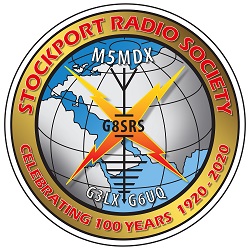 SRS 10 Metre Net
Slawek M0SQJ will be chairing our first 10 Metre net of 2022 at 10.30am Sunday 9th January 2022.
He will be using the club calls sign G8SRS on 28.550MHz +/- QRM..
All members and visitors are welcome to join Slawek.
Posted 8th January 2022
---
RSGB AFS Contests – January 2022
Just to remind you that the AFS contests start this coming Saturday 8th January 2022 with the CW event from 1300 to 1700 UTC on 80 and 40m.
The rules and log upload robot can be found at https://www.rsgbcc.org/hf/rules/2022/rafs.shtml
For members wishing to enter the Local Category, the 'Virtual Meeting Place' details :- are
Stockport Radio Society 137707 G8SRS our VMP is M31 4PT
Further AFS contests will be on:-
AFS Datamodes – Sunday 16th January 2022, 1300-1700 UTC
AFS SSB – Saturday 22nd January 2022, 1300-1700 UTC
Posted 5th January 2022
---
---
---