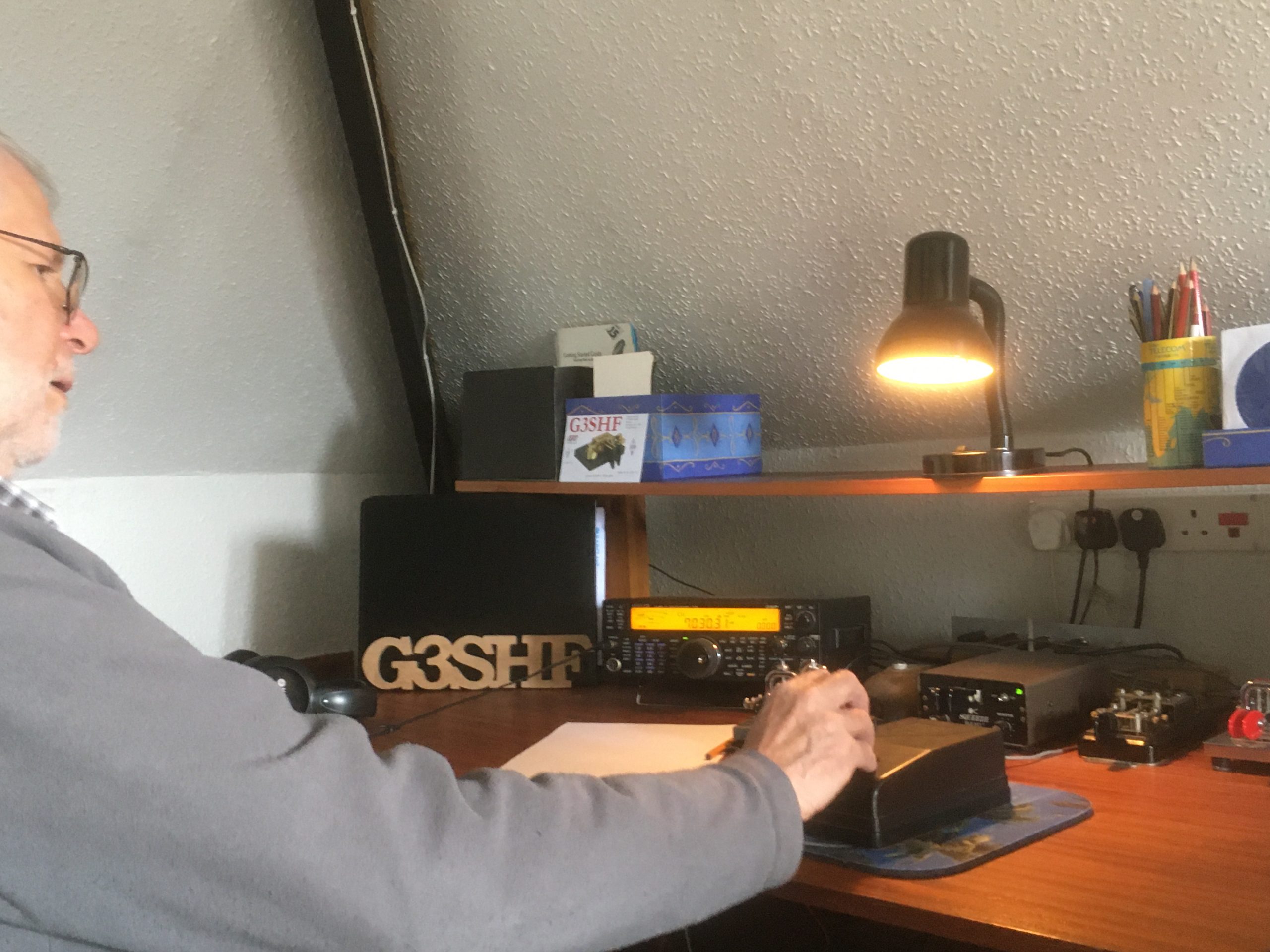 Back in 2020 at the start of the pandemic, and first UK lockdown, Bernard G3SHF and Tom M0DCG launched daily Morse sessions aimed at helping members develop and improve their use of the original digital mode, Morse Code.
The daily sessions starting at 4.00pm (locally) each day on 3564kHz +/- QRM continued for a few days short of 2 years helping many, and not just members of SRS, to improve their skills. Callers from all over of the country and beyond have joined the nets and we are aware of many more listening into the sessions.
With the normality returning in some parts of the world and pressures on participants time from other angles, March 2022 was the time to bring the daily sessions to a close. However, that's not the end of the story as to continue our presence on 80 Metres twice weekly nets have been launched on Wednesdays and Saturdays.
Again, these are open to anyone to join in and speeds will be adjusted as needed. Comments and signal reports are very welcome either on air, via email to the dedicated address (see below) or a message can be left using the society's dedicated phone line (see below).
There are recordings of most of the sessions with accompanying texts which have deposited in a library available to all. With just over 700 sessions under the belt you can imagine this is now a sizable library and a valuable resource for anyone with an interest in Morse Code. Access to the library for the time being can be made using the link below.
Teatime Morse with Bernard & Tom
Days: Wednesdays and Saturdays.
Time: 4pm local time
Frequency: 3.564 MHz +/- QRM
Email: morse <at>g8srs.co.uk